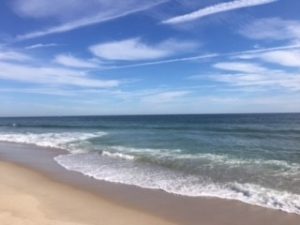 Due to the Covid-19 pandemic, it is essential that we control density at our Village beaches. To provide a safe and secure environment, access to Rogers Beach and Lashley Beach will be limited to Village taxpayers and year-round village renters, for passive, short-term use. Effective May 30, 2020, on weekends only seasonal renters within the Incorporated Village of Westhampton Beach may purchase stickers/passes provided the rental agreement is for a period of 30 days or more, and further provided that a summer rental application and permit has been issued by the Village's Building Department.
The restrooms will be open and lifeguards will be on duty effective July 3, 2020, showers, concession stand, and upper deck area will remain closed until further notice. Parking in the lots will be reduced by 50%. In view of the limited capacity, we hope that visitors will be considerate of others and voluntarily limit the duration of their stay. Group contact activities, including sports (e.g. volleyball, football) are prohibited.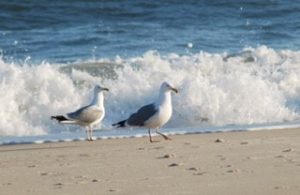 Social distancing must be observed. Facial coverings are required at all times other than when individuals are seated (at the appropriate distance from others). The beaches will have attendants present to enforce the rules with respect to parking, facial coverings, and social distancing. Violations of the rules may result in the suspension or revocation of beach privileges for the season.
The Village will allow 2019 resident stickers and walk-on passes for the categories enumerated above. We do not anticipate issuing non-resident permits for the 2020 season.
Residents/taxpayers who did not receive or no longer have their 2019 vehicle sticker or walk-on passes may receive replacements. The Village will issue one replacement sticker and/or two replacement walk-on passes. You may pick up your sticker/passes at Rogers Beach upon presentation of your driver's license and registration. Starting May 23rd all applications for replacement stickers/passes may be obtained from the beach attendant at Roger's Beach.