If you applied and did not receive your 2021 beach parking sticker with walk on cards or did not receive all walk on cards there was an issue with your application, PLEASE do not call Village Hall; the beach manager is not on staff.
You can handle any issues directly at Rogers Beach when it opens on May 22nd for weekends only until June 26th from 10:00 am to 4:00 pm.
Thank you.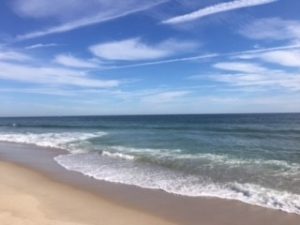 Due to the COVID 19 pandemic social distancing must be observed at all village beaches. Facial coverings are required at all times other than when individuals are seated(at the appropriate distance from others). The beaches will have attendants present to enforce the rules with respect to facial coverings and social distancing. Violations of the rules may result in the suspension or revocation of beach privileges for the season.
Village taxpayers, year round village renters, WHB Fire Department personnel, WHB Ambulance Personnel and WHB Village Employees may obtain their beach parking permits through the Village's website (Beach Parking Stickers page).
Non-village taxpayers who live in Westhampton, Westhampton Beach, Speonk, Remsenburg or Quiogue may obtain their permits at Village Hall on May 8 & May 15 between the hours of 12:00 pm to 4:00 pm and weekends Saturdays and Sundays at Rogers Beach starting May 22, 2021 between the hours of 10:00 am to 4:00 pm.